Seven Positives That Have Come Out Of Lockdown
29 April 2020
How things have changed in the space of four or five weeks - who could have predicted the position that we are now in? Working from home has become a reality, and social distancing the norm. Being stuck in our bubbles has given us plenty of time to reflect and take stock of what is important to us. Though there have been difficulties for us all, not everything has been negative. We can embrace the many positive ideas and concepts that have come out of this experience as we move forward in our businesses and our lives.
1.0 Improved communication:
The lockdown has opened our eyes to the inefficiencies of some of our standard communications as we have been catapulted into the world of online streaming and video communication. Now, we are all using software platforms like Zoom, MS Teams and Google Hangouts to communicate. These communication methods will only improve further over time. Our hope is that in the future, we will no longer have to spend 30-40 minutes in our cars driving across the Harbour Bridge for a consultant meeting.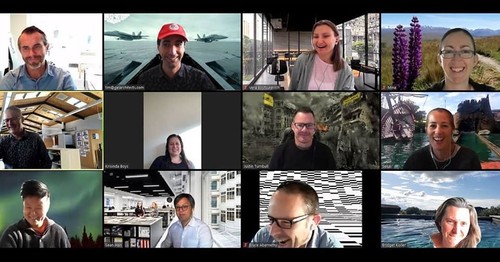 2.0 Embracing family and friends:
We have all certainly got to know the people in our bubble a whole lot more. This is a time that will be remembered for many things; one of them being a time where friends and families have actually grown a little closer. Being locked in our bubbles has given us time and motivation to connect remotely with those further afield - a chance to check in with those that we may not connect with often. Zoom parties are quickly becoming the new social outing. It's been a time to reach out to others, and to share in the struggle against the common enemy of CV19. Now is a great time to assess what is important to us, cement friendships, and look forward to truly connecting with our friends and loved ones again soon.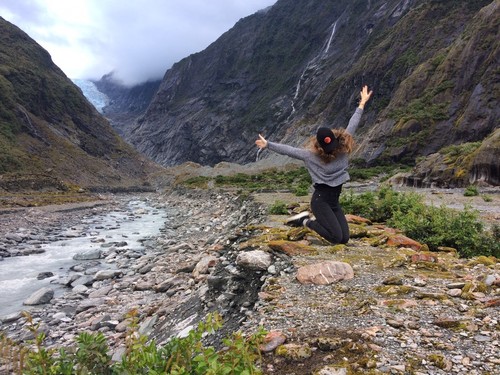 3.0 Less traffic:
Who else has noticed how pleasant Auckland is with no traffic? It's like being in a small country town where everything is calmer…less noise, less hustle and bustle, and a lot more people walking and cycling. Children can now safely ride on the road (which is ironic as the schools are closed).
I doubt that there are any of us who miss the pre-lockdown traffic. Let's hope that future working habits and less travel to meetings will create a permanent change away from the previous congestion.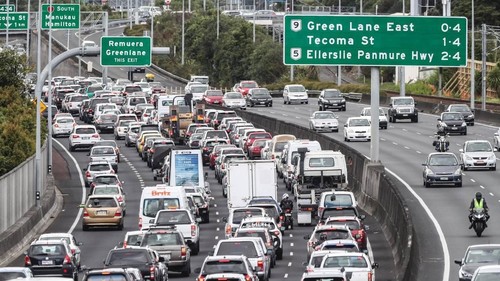 4.0 Clean air:
Finally, we are giving the planet a break! After years of climate inaction, the shutdown over CV19 might be having the greatest positive impact on our environment of any initiative in decades. Many countries have experienced significantly cleaner air and less pollution. Native animals have taken to the streets in areas that used to be busy urban environments. Might these benefits be the incentive that we needed to make permanent changes for the good of our environment?
5.0 Daily Exercising:
Getting rid of the commute has left more time available in the days for some fresh air. I've never seen so many people out walking, running and cycling. Everyone seems to be enjoying themselves – whilst keeping a respectful 2m distance. Keeping it local has given us a chance to discover unknown pockets of our neighbourhoods and some hidden gems. We're getting to know and appreciate "local" like never before.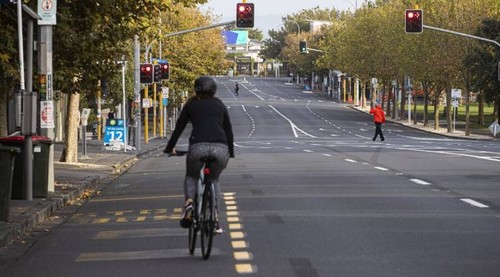 6.0 Home time:
This is probably the longest time that we've all spent within our homes and on our properties. It's been a great time to reflect on what we like and don't like about the 'bubble' we live in. Having your own refuge and an enjoyable environment to 'come home to' has never seemed more important. Maybe it's time that we ensure that our experience at home can be as enjoyable as being on a holiday - a delightful urban oasis.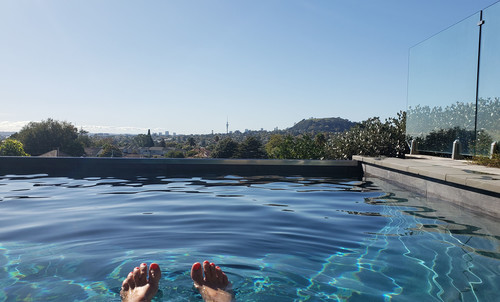 7.0 Reduced consumption:
With retail shops and malls closed – consumption for entertainment and fulfillment has been taken off the table. Many people will not have spent as much money as usual over this period (apart from their alcohol budget perhaps). Will this experience make people question the need for more 'stuff'? Will we realise that frivolous purchases don't actually make us happier? It would be great if when we do make purchases, they will be more considered. Hopefully, New Zealanders can make a point to favour quality and locally made products that we will enjoy and use for decades instead of buying cheap, short-lived, imported junk. We can now really take to heart what it means to buy local and buy quality, by supporting businesses who share our values and are close to home.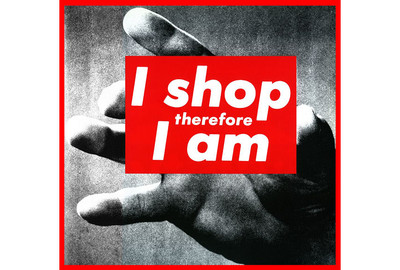 So yes, a lot has changed in the space of a few short weeks – let's hope that we can continue what has been started – stay healthy, appreciate what we have and all that is important to us, buy local and support local, as we move forward in our businesses and our lives.
#aucklandarchitects #sunsstillshining #notbusinessasusual #strongertogether #madeinnz #beatcovid19 #architecturalinspiration #buildyourdream #success