Built in 2005, this family home is a great example of functional, enduring architecture, showcasing a blend of design ingenuity and sustainability that has stood strong over time.
The home sits comfortably within its surroundings and captures panoramic Auckland views.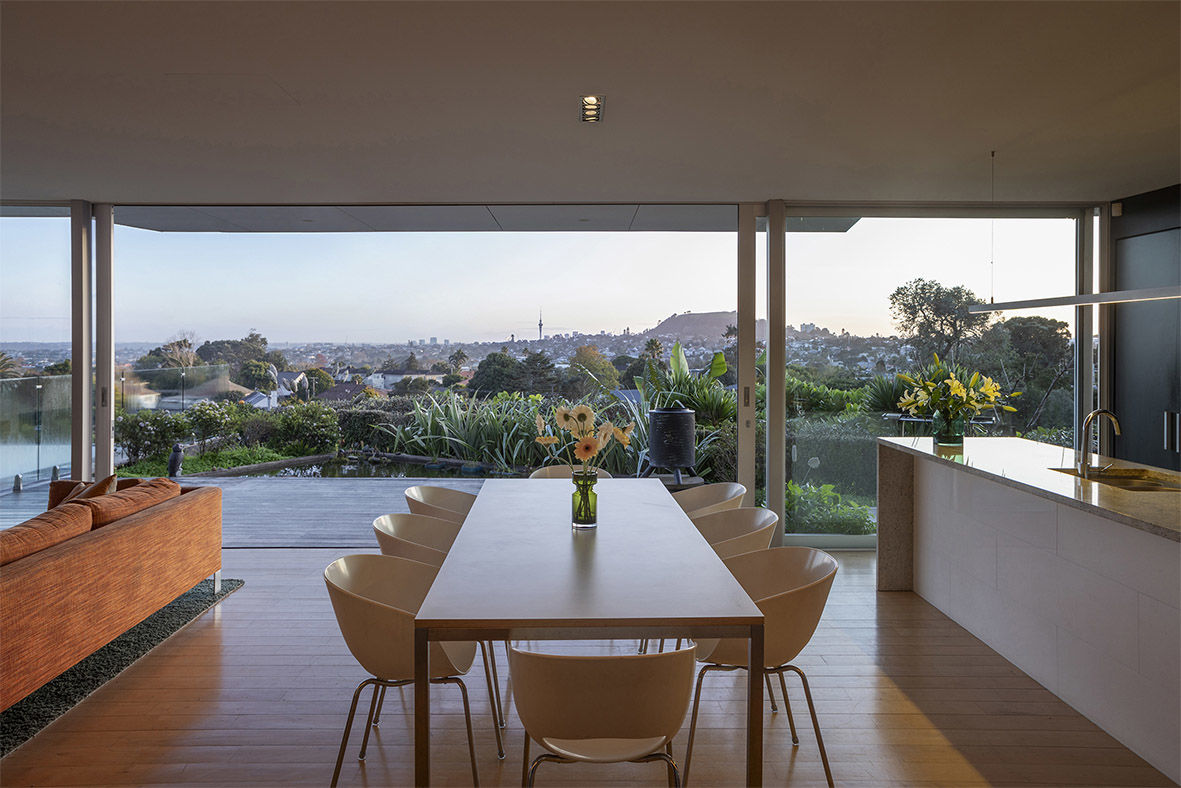 Textured breezeblock blockwork provides tactile interest and runs spine-like from the interior to the exterior; Connecting the living spaces and creating visual continuity, it is both striking and functional. Breezeblocks combined with the concrete underfloor function as a heat sink, holding warmth in winter and staying cool in summer. Louvres strategically positioned for cross-ventilation amplify natural airflows, enhancing comfort and minimising energy consumption. In addition to their functional purpose, louvres contribute to the home's aesthetic appeal, casting intricate patterns of light and shadow that change with the passing hours.
This home's lasting appeal, functionality, and sustainability shines through, delivering a dynamic family home.